AFCO Heating & Air Conditioning, Inc.
AFCO Heating & Air Conditioning has provided 24-hour heating and air conditioning repair and installation on Staten Island since 2000. We offer our services to residential and commercial customers, and our experienced team can handle all types of heating repairs.
Learn more
HVAC and Plumbing Repair Company in Staten Island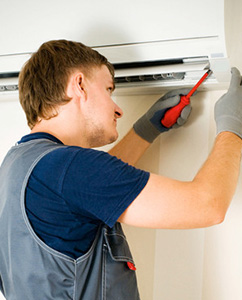 When you're in need of a dependable and highly skilled HVAC company in Staten Island, the team at AFCO Heating & Air Conditioning is here to help. As trusted HVAC professionals with more than 25 years of experience, we're able to provide our residential and commercial customers with comprehensive, efficient services of the highest quality. In addition to heating and air conditioning repair and installation, we also offer plumbing services any time, day or night. Licensed by the state of New York, as well as bonded and insured for your protection, we're a company you can trust to handle any HVAC problem.
For homeowners and business owners, heating and air conditioning are not luxuries—they are absolute necessities. Having assisted customers in Staten Island for a quarter century, we understand how critical a working HVAC system is when it comes to the comfort and safety of your family or business. You can't predict when a problem is going to occur, and when you need help, you need it right away. That's why we're pleased to offer 24-hour emergency HVAC repair in Staten Island—we'll have your heating or air conditioning working properly as quickly as possible. For years now, our customers have relied on us for all of their HVAC and plumbing needs. Here's why:
We offer highly professional, dependable HVAC and plumbing repairs and installation.
We have more than 25 years of experience in the industry.
We're licensed, bonded and insured, so you can rest easy knowing we're on the job.
We proudly offer 24-hour emergency services so we can help you when you need it.
Our rates are competitive and we provide free estimates.